Emotions to be experienced among the bike trails in Bormio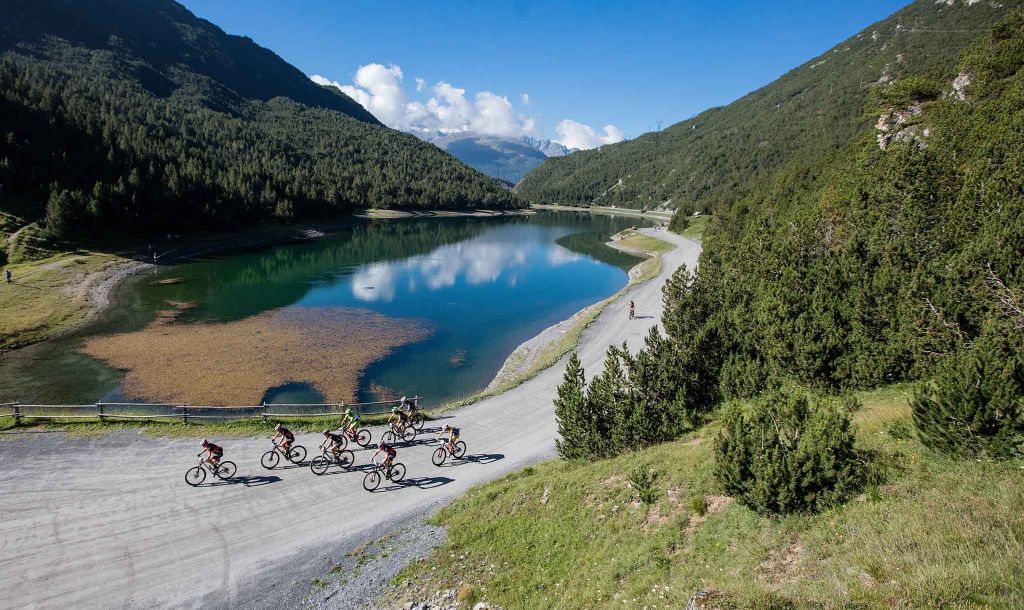 Pedalling along the Alta Valtellina trails you will observe mountain ranges, mountain lakes and old stone buildings.
The Le 3 Gondole circular route was created for all lovers of mountain biking, dirt roads, climbs and landscapes at an altitude of 2000 m. It will be a tour over the heights of Bormio and the surrounding valleys (Valdisotto and Valdidentro) and, for a stretch, also in the neighbouring municipality of Sondalo.


Bike routes in Bormio


The Le 3 Gondole bike tour was born in 2020 from an idea of the Bormio Bike Park. The total estimated ride time is between 5 and 9 hours, depending on your sporting ability. Rent a mountain bike or e-bike, jump in the saddle and pedal for hours! But first, you'll have to get to high altitude with one of the 3 cable cars: Bormio 2000, S.Caterina-Vallalpe or Isolaccia-Pian della Mota.
You'll face different scenarios of dirt tracks and cycle paths, for a total of 66 km on a loop route. You decide where to start. Strada dell'acqua and Valfurva, Passo dell'Alpe and Val di Rezzalo, Frontale and Le Prese, Valtellina trail near Cepina, Forte di Oga and Santa Lucia, Valdidentro.
Here is a short preview of your route: on the peaks of the Ortles-Cevedale mountain range you will see, in addition to dense forests and snowfields, the Passo dell'Alpe lakes. Beyond the Sobretta basin are the Alpe torrent and the Edelweiss cave, a refuge during the First World War, military tracks from the Great War, the Sandur streams and finally the two small lakes. Among the Sondaline valleys, Val di Rezzalo is known for its stone huts with roofs made of piöda, a cultural heritage inherited from the local peasant population. The Venini Fort in Oga, a fort built in the first decade of the 20th century (1908-1912) to protect Valtellina from the Hapsburg Empire, is part of the historical heritage. It was used extensively during the First World War and was converted into a Guardia di Finanza barracks in 1935; it is now a museum open to the public.
If you love cycling through nature and marvelling at everything around you, coming to Bormio is the right choice. For bicycles and outdoor sports lovers, our valleys are perfect.
We are waiting for you to experience great emotions with Bormio's bike trails.

Choose Sottovento
Hotel in the heart of the Stelvio National Park
Alpine and sophisticated design
21 warm and cosy suites
Wellness area with SPA and large garden/solarium
Cafeteria with homemade pastries
Reserved parking space in the garage
"Porsche Destination" electric car charging stations
Ski room and bike room